Despite what Mylan said, its price hikes hit patients' wallets hard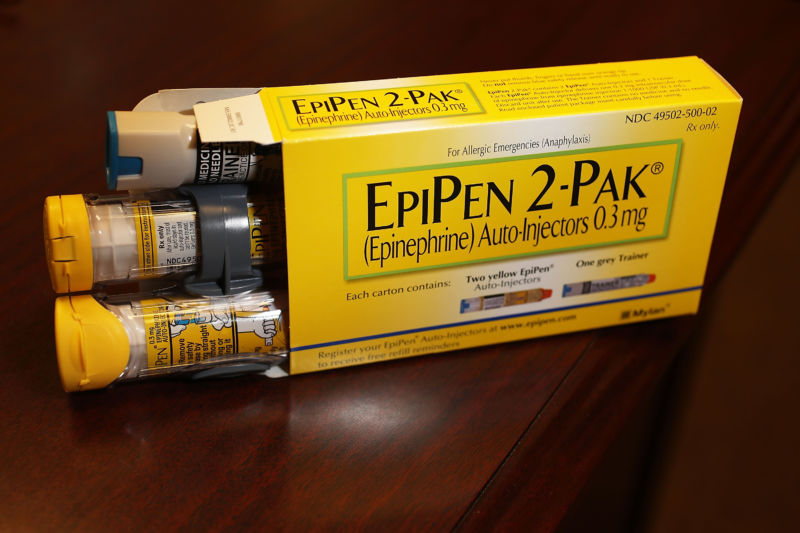 While facing intense outrage for repeatedly jacking up the price of their life-saving epinephrine auto-injectors, Mylan continually argued that patients were shielded from the soaring list price—thanks to insurance coverage, discounts, and rebates. But a new study looking into insurance claims casts doubt on that defense.
Between 2007 and 2014, the average out-of-pocket spending per insured EpiPen-user jumped 123 percent. During that time, Mylan raised the list price of EpiPens from around $50 per pen to a whopping $609 per two-pack. In 2007, the year Mylan obtained the rights to EpiPen, the average patient spent around $33.8 out-of-pocket for a two-pack. By 2014, the average spending rose to $75.5 per two-pack, according to the new analysis published Monday in JAMA Internal Medicine.
The figures don't square neatly with Mylan's assurances. The company repeatedly claimed that most most patients weren't significantly affected by the price hikes and pay only $50 out-of-pocket or less. Reuters reports that Mylan even claimed that about 90 percent of patients paid that little.
Read 7 remaining paragraphs | Comments
Go to Source
Author: Beth Mole
Powered by WPeMatico